Challenging the status quo.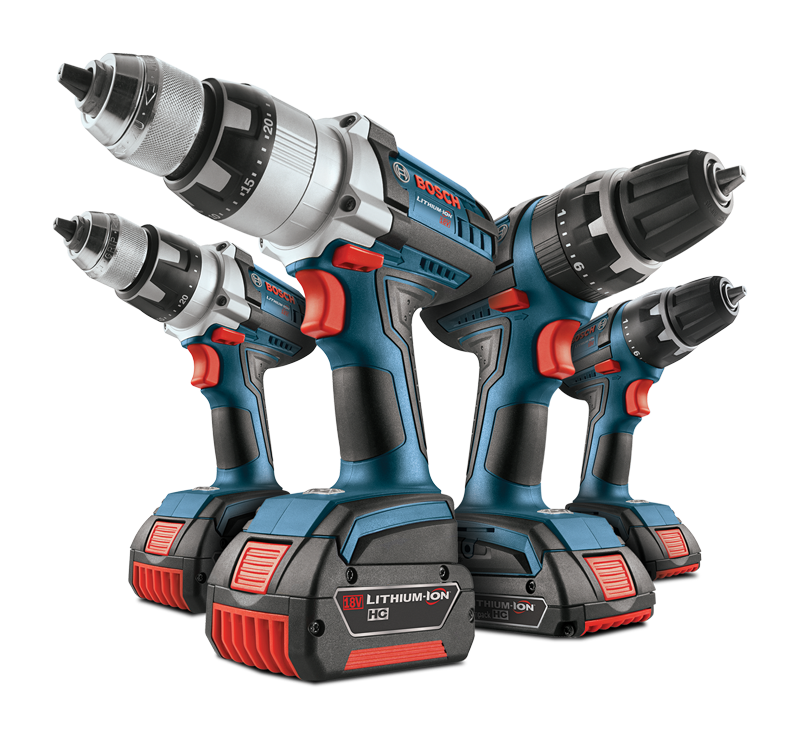 For their new cordless tools launch, TGS built a campaign around challenges. We challenged the sales force through launch kits and email blasts. We challenged the competition on the web and in print. Finally, we challenged the customer to experience the difference.
Bosch Power Tools engaged TGS to design an end cap for their new cordless tools, what they got was permanent placement in-store with merchandising, demonstrations and educational videos. The retailer thrilled, the client happy, and customers engaged.
SERVICES
STRATEGY
MICROSITE
TEASER CAMPAIGN
LAUNCH KITS
MERCHANDISING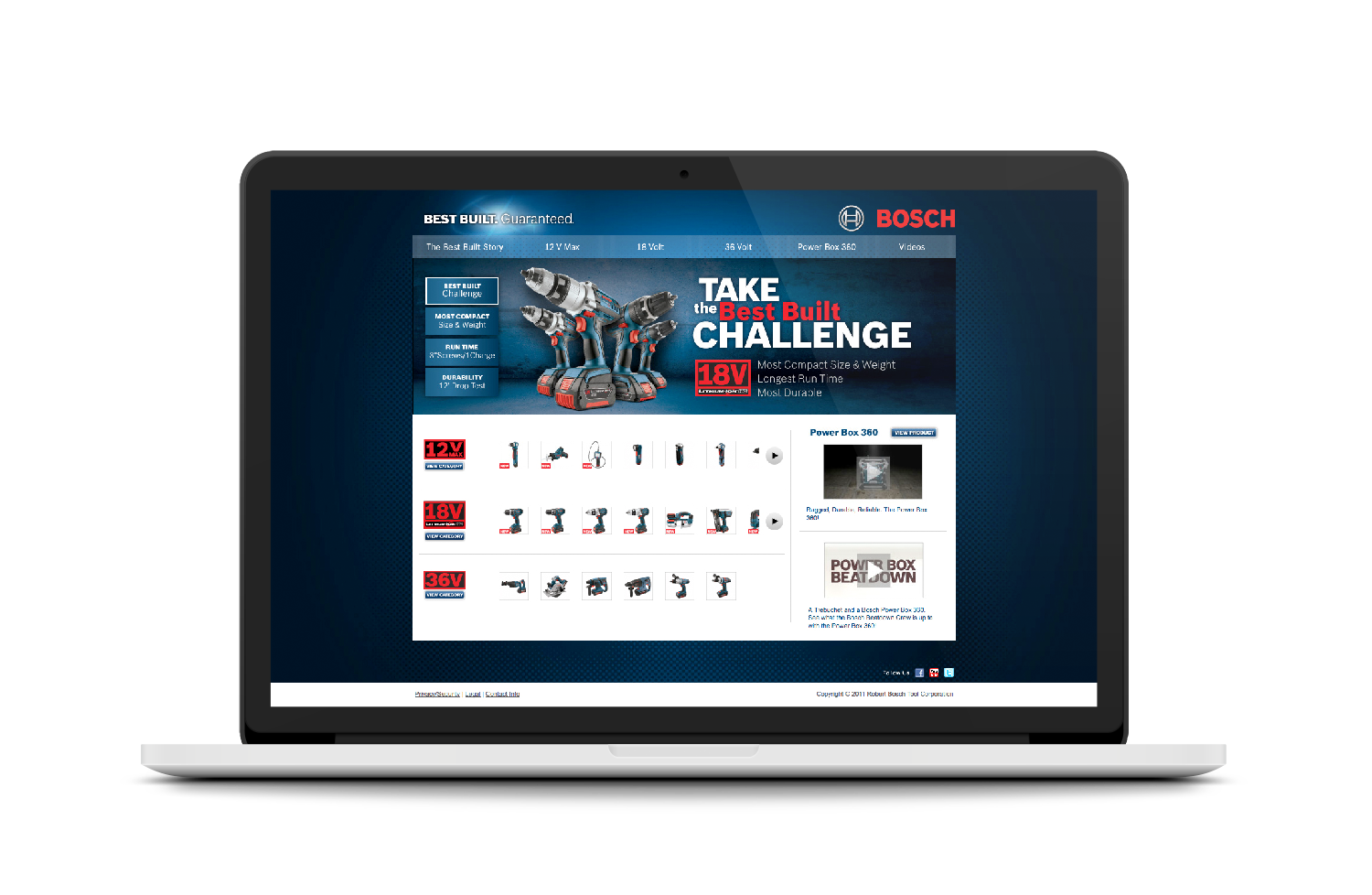 Bringing the Challenge to Shoppers
The program was supported by a dedicated microsite—complete with animated Challenge tests and comparison stat charts. At retail, TGS created concepts, designed, engineered and built an end cap merchandising display that won permanent placementin Lowe's stores nationwide.