A maker destination like no other.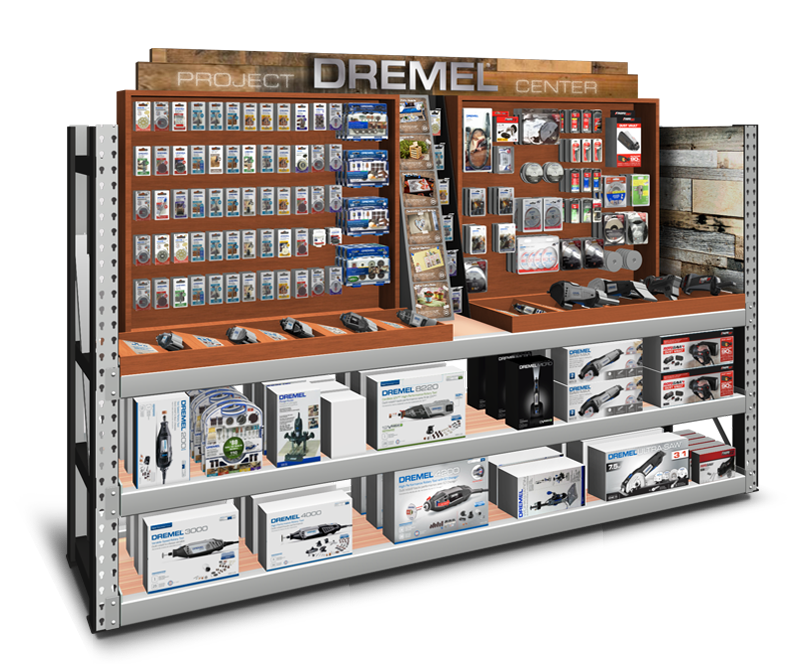 Dremel is the leading brand in rotary tools. Lowe's is a key channel partner and they asked Dremel to shake things up and create something special for their stores.
TGS sat down with Dremel and uncovered some key insights into their core users and some intersecting trends. This led us to propose a display unlike any they'd seen before: something that would stand apart, attract attention and reflect the 'crafter' nature of Dremel's users. TGS created the concept and then designed, engineered, built and delivered the prototype in 8 weeks and on budget.
SERVICES
STRATEGY
MERCHANDISING
PROTOTYPING
PRODUCTION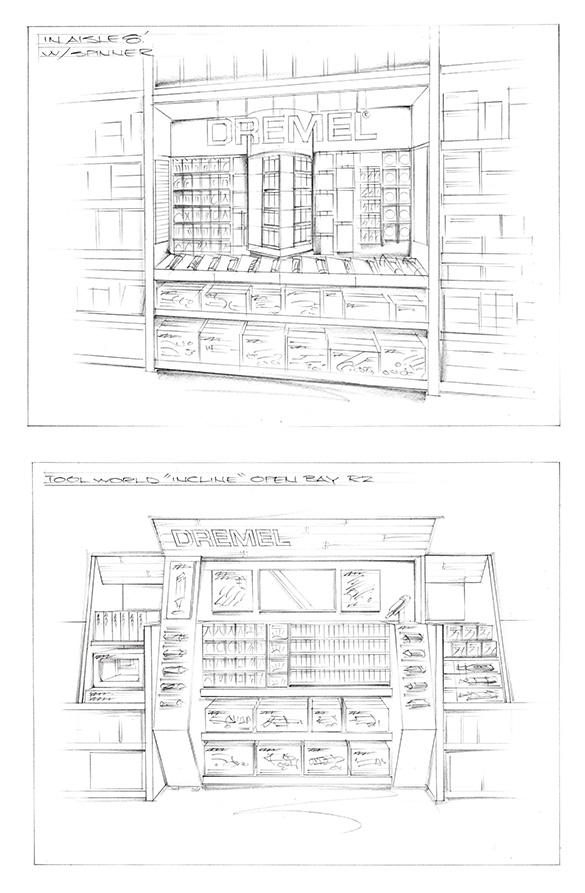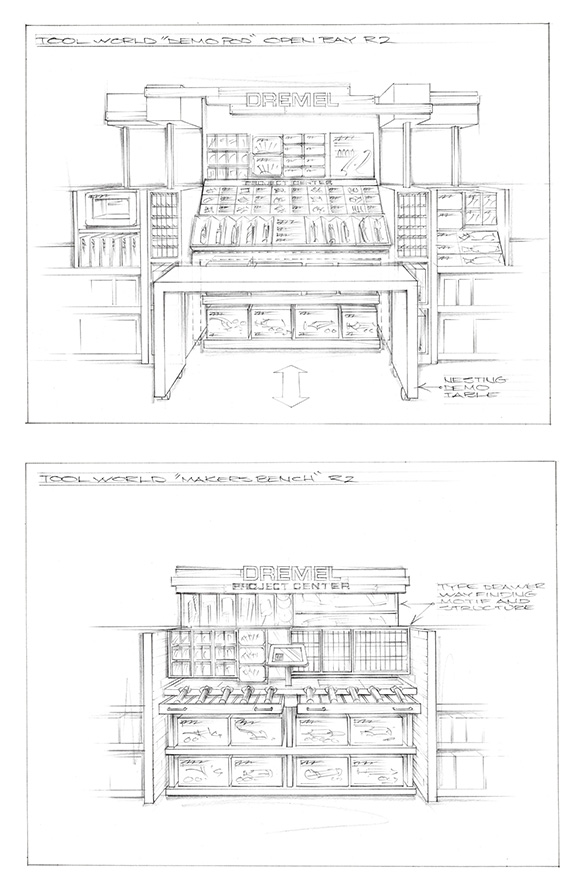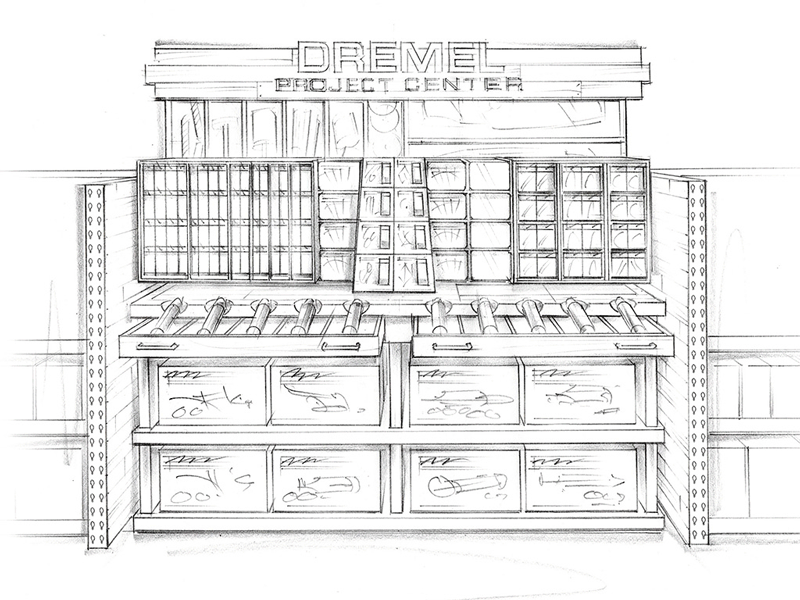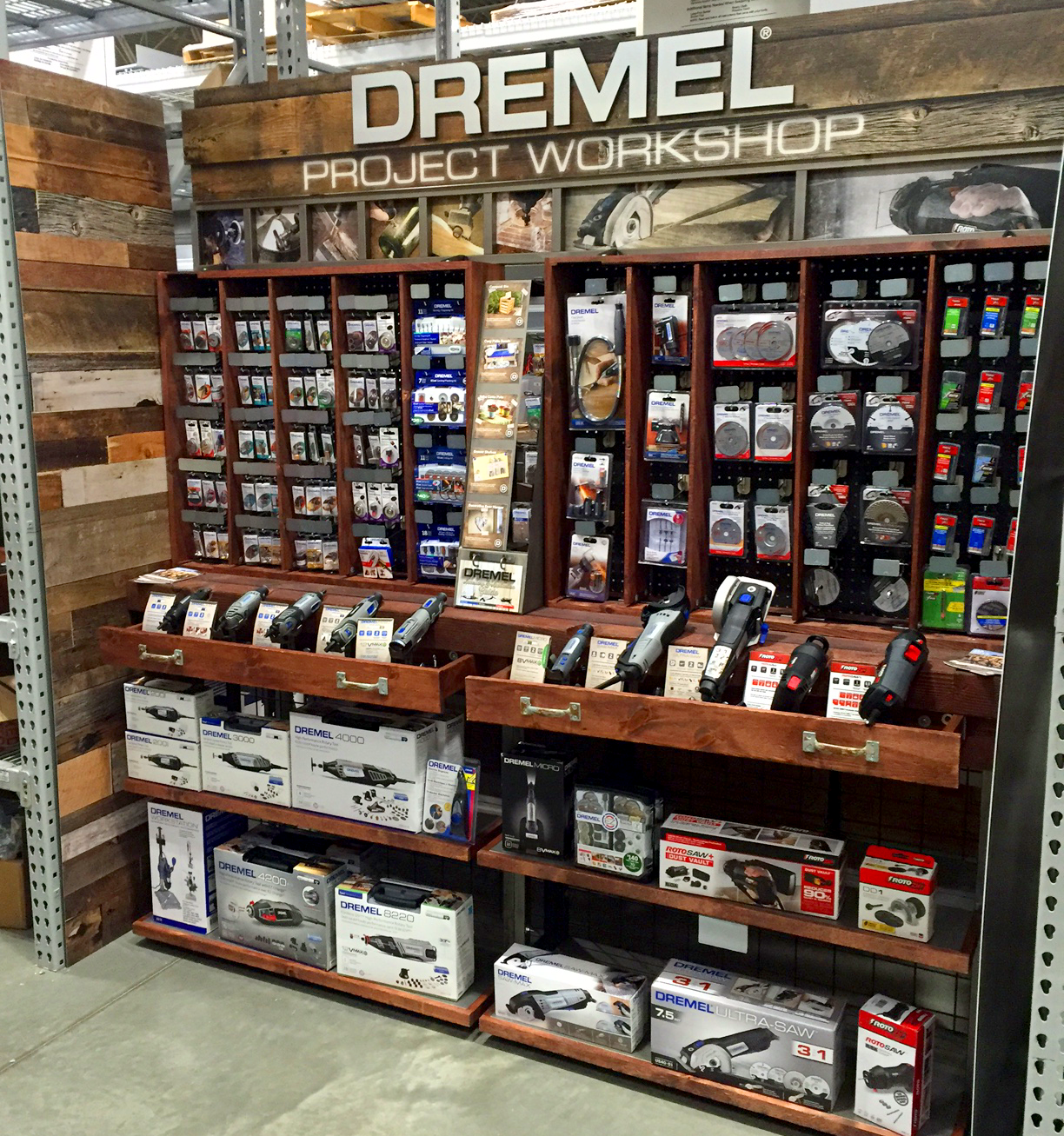 Seizing an Opportunity
The deadline for coming up with concepts was tight but the opportunity was a great one. TGS can work light, unencumbered, and deliver mighty results—prototypes delivered fast and the build faster. The results were proven nationwide.
8 weeks
1500 stores
20% projected lift
From Prototype to Finished product
Lowe's proudly installed the Dremel merchandiser in 1500 stores across the country and was even featured in a Holiday Lowe's tv spot! When the Lowe's tool buyer saw it for the first time, he turned and said, "I'm so happy I could cry."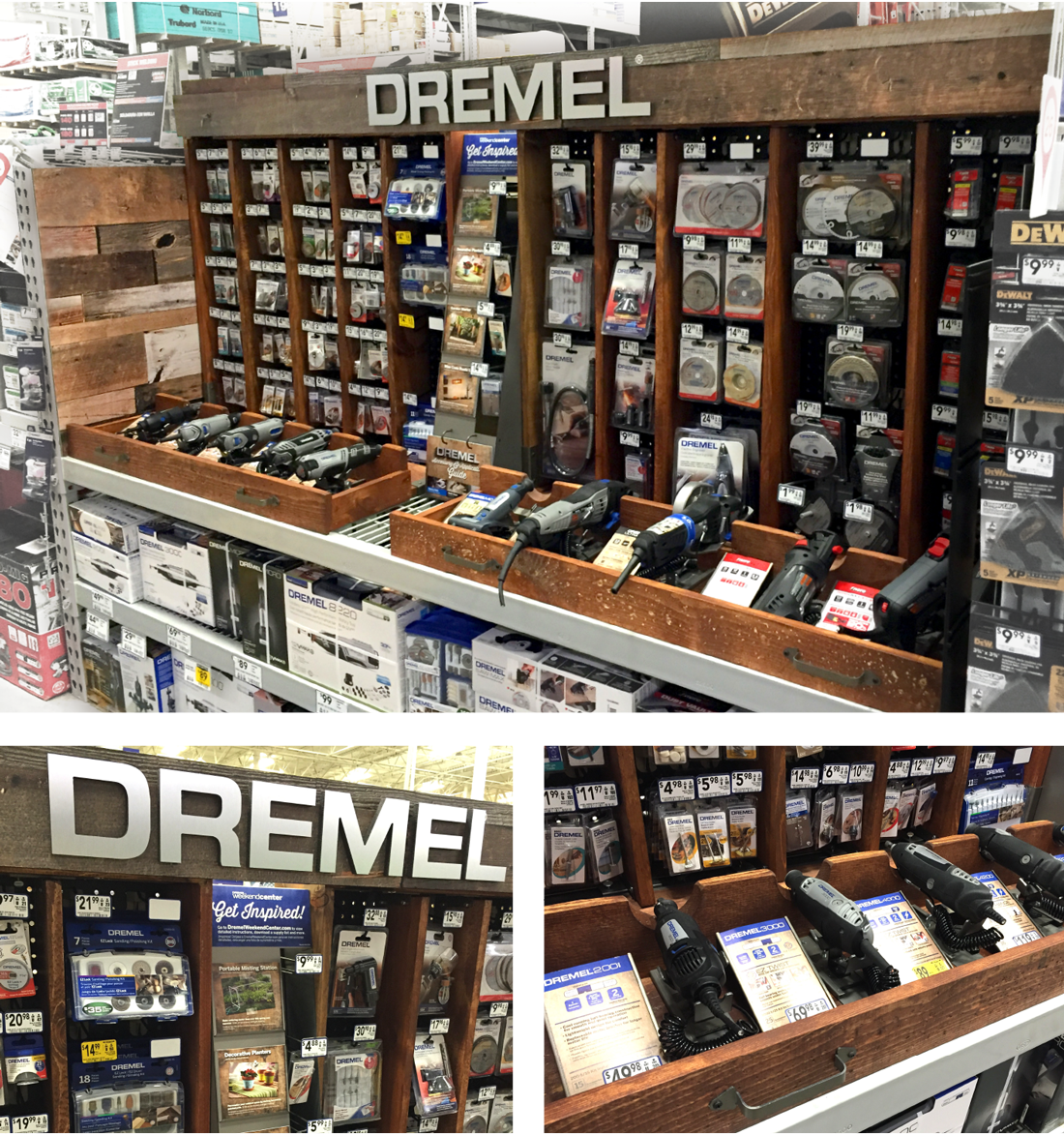 Not just a pretty display
TGS also designed the graphics, conceptualized the weekend ideas and engineered the tool holders… all the details to fully realize the display. We also handled the shipping logistics—from pack-out to delivery to individual Lowe's stores.